Family and Friends - Erica and Justin...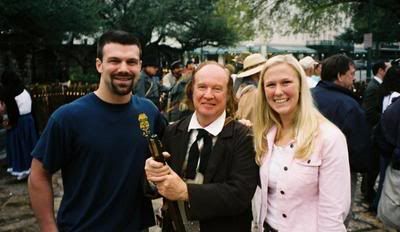 Taken at the Alamo in San Antonio the second weekend in March, Erica and "Wooly" (Justin) pose for a picture with "Davvy Crocket" after the reenactment of the battle of the Alamo.
Erica and Justin spent Spring Break 2005 (both attend MSU) with Brian and I.
They even started dating while they were staying with us!
Originally, Erica asked if she and a friend could come and crash with us for a week...
Here are a couple of addition pictures of
Erica and Justin
once they returned.
More Formal....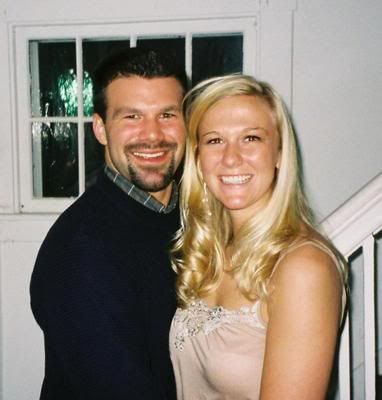 And Texas Style!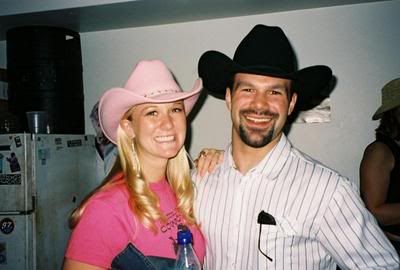 Here is another one of Erica in Downtown Houston up close and personal with a statue of 41!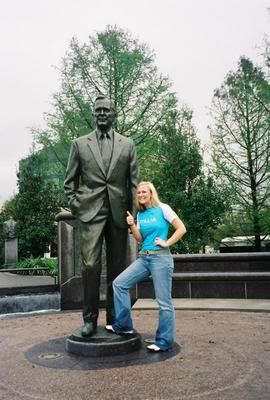 If I didn't know any better, I would say that my sister was a true Texan!
~ Lindsey