More Sparty Pictures - And Brian Too!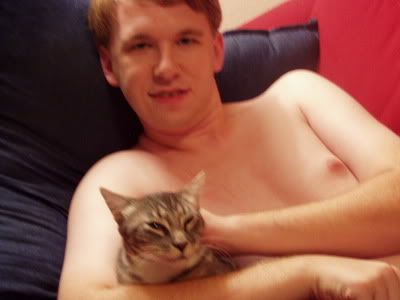 Brian and Sparty on their best behavior! What would I do without my guys?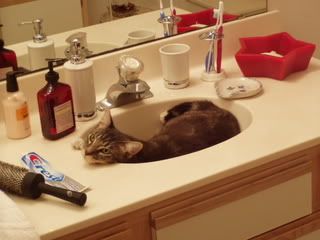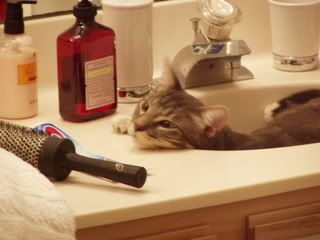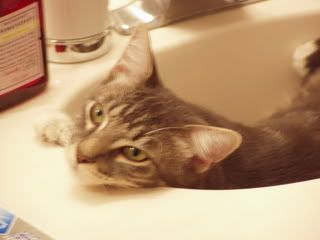 Sparty has recently taken to sleeping in the bathroom sink.
As you can see, he is about to declare war on a tube of toothpaste!
He certainly hasn't lost his animal instinct...
Lindsey.